Regular price
Sale price
$41.00 USD
Unit price
per
Sale
Sold out
Give the Gift of Sustainable Indulgence with Our Handcrafted Honey & Tea Lovers Gift Box
Indulge your loved ones with a gift that is as thoughtful as it is sustainable. Our Honey & Tea Lovers Gift Box is a carefully curated collection of natural and eco-friendly products that are sure to impress.

At our farm studio, we pour our hearts into crafting every item in this gift box with meticulous care and attention to detail. We believe in using only the finest, locally sourced ingredients, including hand-blended teas and pure, fresh honey and beeswax from our small apiary.

When you choose our products, you're not only getting premium quality but also the satisfaction of knowing that you're making an ethical choice.

What's Included:

Your choice of any one of Collombatti Naturals Tea or Chai blends
Stainless steel tea strainer
150g of raw Australian honey
Wooden honey dipper
Handmade honey & goat's milk soap
40g tub of Honey Butter Balm
Product Information Sheet
So whether you're looking for a gift for a special occasion or want to show your appreciation, our Honey & Tea Lovers Gift Box is the perfect choice. Give the gift of sustainability and love - all in one beautifully packaged box.
PRODUCT HIGHLIGHTS:
Honey Butter Balm: Give your skin the TLC it deserves with our handcrafted Honey Butter Balm. Packed with locally produced macadamia oil, fresh beeswax, and healing raw honey, it's the ultimate remedy for dry skin.

Raw Australian Honey + Swizzle Stick: Indulge in the pure goodness of cold crushed raw honey. Enriched with enzymes, traces of pollen, and antioxidants, it's nature's sweet elixir. Don't forget the swizzle stick for a touch of honey perfection!

Handmade Honey Soap: Treat your sensitive skin with care. Our handmade soaps, infused with fresh goat's milk and honey, offer a gentle and soothing experience that will leave your skin feeling refreshed and revitalised.

Stainless Steel Tea Strainer: Take your tea time to the next level with our stylish stainless steel tea strainer. Choose between a classic mesh tea ball or a charming heart-shaped strainer, ensuring a perfectly brewed cup every time. 
THE TEAS
Masala Chai 50g: A sweet, spicy, and aromatic blend of eight traditional spices.

Sweet 'n' Sticky Honey Chai 100g: A comforting blend of Masala Chai with raw honey for a warm, soothing experience.

Chilli Chai 50g: Perfect for chilly nights, with a mild red chilli kick for warmth.

Choc Mint Rooibos 50g: A guilt-free treat, blending rooibos, peppermint, natural spices, and cacao nibs for a hint of dark chocolate.

Cacao Chai 50g: Indulge in a decadent chocolate and chai fusion, a match made in tea heaven.

Australian Black Loose-Leaf Tea 50g: Grown in the lush Daintree Rainforest, a mild tea for sipping black or with a touch of milk and honey.

Golden Turmeric Chai 50g: Wholesome and earthy, featuring anti-inflammatory golden turmeric. Add raw honey for sweetness and added benefits.

Organic Herbal Calm Tea 35g: Caffeine-free, soothing chamomile blend for inner relaxation.

Organic Ginger Lift 45g: An invigorating blend with organic Hibiscus flowers for a daily boost.

Organic Cleansing Tea Blend 35g: A delicious mix of supercharged flowers, plants, and herbs packed with antioxidants for rejuvenation.

Explore the world of Collombatti Naturals' exquisite tea blends and find your perfect sip!
Weight/Dimensions/Ingredients

Box weight: 1kg

Sticky Honey Chai: Australian grown single-origin black tea, raw honey, Cinnamon, Cardamom, Cloves, Star Anise, Fennel, Coriander, Black Peppercorns, Ginger

Masala Chai: Australian grown single-origin black tea, Cinnamon, Cardamom, Cloves, Star Anise, Fennel, Coriander, Ginger & Peppercorns

Chilli Chai: Australian grown single-origin black tea, Cinnamon, Cardamom, Cloves, Star Anise, Fennel, Coriander, Peppercorns, Dried Red Chilli, Ginger

Organic Choc Mint Rooibos: Red Rooibos Tea, Cacao Nibs, Peppermint, Nutmeg Chips, Cardamom Pods & Seeds, Cloves, Cinnamon, Ginger, Black Pepper

Golden Turmeric Chai: Australian grown single-origin black tea, Cinnamon, Cardamom, Cloves, Star Anise, Ground Turmeric, Fennel, Coriander, Black Peppercorns, Ginger

Australian Black Tea: Pesticide-free tea grown in the Daintree, FNQ

Cacao Chai: Australian grown single-origin black tea, Cinnamon, Cardamom, Cloves, Star Anise, Raw Cacao, Fennel, Coriander, Black Peppercorns, Ginger

Organic Ginger Lift Herbal Tea: Organic Lemongrass, Organic Ginger Cut, Organic Hibiscus Flowers, Organic Pink Cornflowers

Organic Herbal Cleansing Tea: Calendula Petals, Fennel Seed, Lemongrass, Liquorice Root, Nettle, Red Rose Petals, Juniper Berries

Organic Calm Herbal Tea: Chaste Tree Berry, Chamomile, Lemon Verbena, Limetree Flowers, Raspberry Leaf, Vervain

Honey Butter Balm - 40g Macadamia Oil, Raw Beeswax, Raw Honey, Arrowroot Powder, Vitamin E.

Honey & Goat's Milk soap - Saponified Olive Oil, Coconut Oil, Ricebran Oil, Castor Oil, Goat's milk, Raw Honey, Mediterranean Clay. Unscented.
Shipping & Returns

Shipping: 

FREE shipping Australia wide on retail orders over $75.00
$9.90 Standard Shipping Rate
Express shipping available 
We strive to dispatch all orders within 24 hours, however during busy times it may take up to 48 hours.  
We use Australia Post for all deliveries
Most orders are delivered within 2-5 business days, although orders to NT, WA and remote areas may take longer.  You can get an estimate here.
All stock is made, stored and sent from Collombatti, NSW 2440

You can read our full shipping policy here.

International orders:

Shipping is calculated at checkout.  VAT, taxes or duties are the responsibility of the purchaser.  

Easy Returns:

30 Day returns 
30 Day Money back guarentee 

More details can be found here.
Share
View full details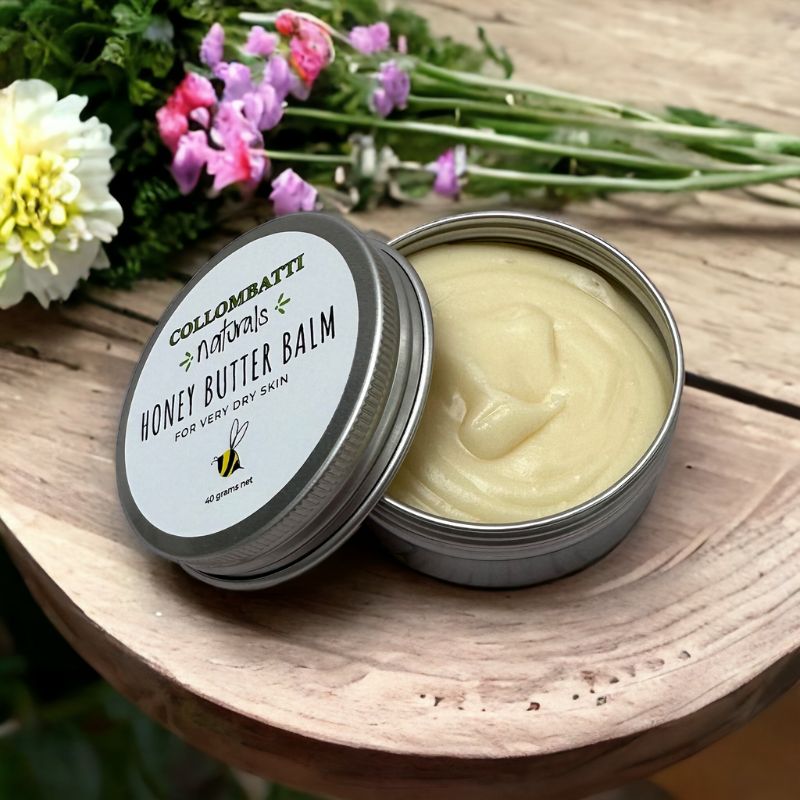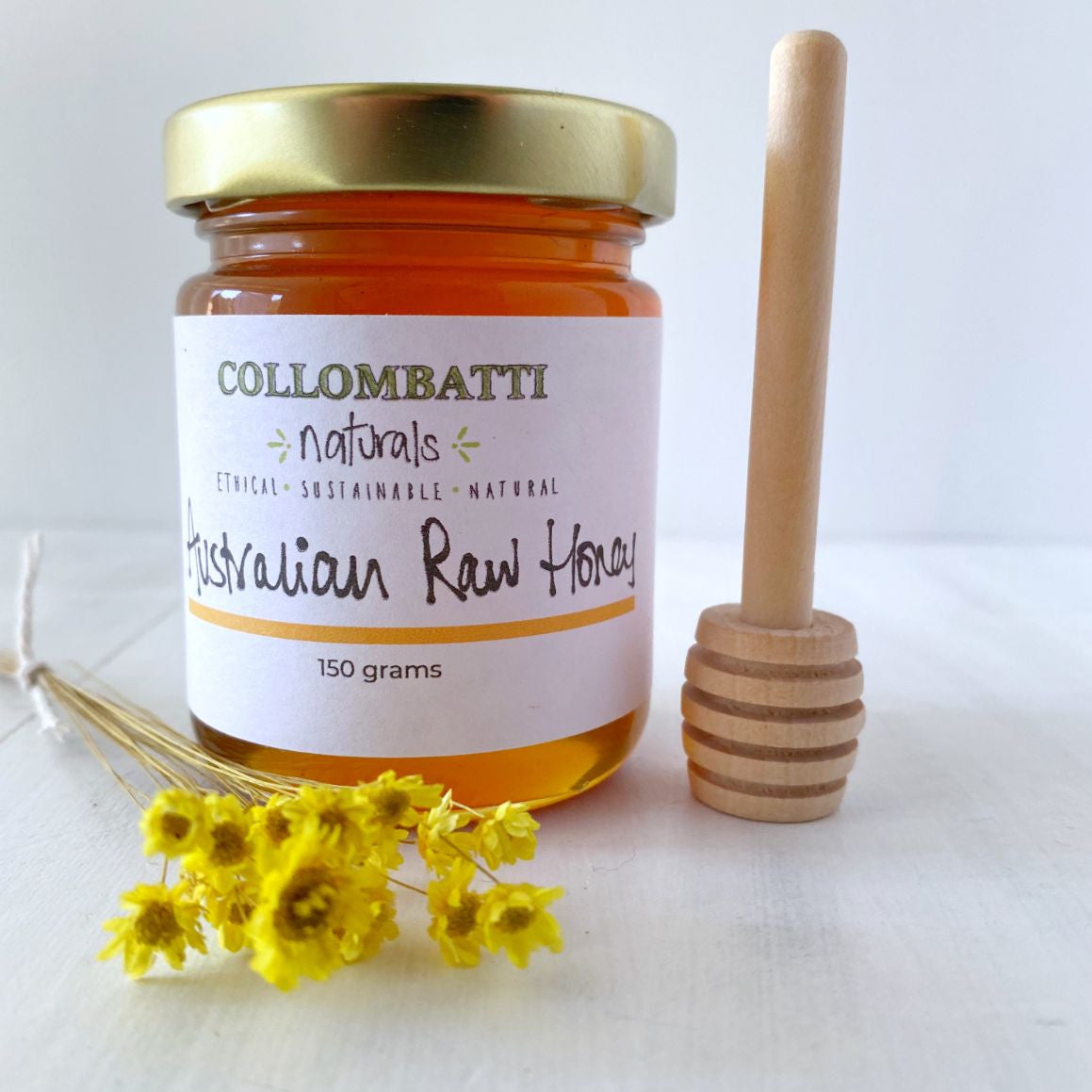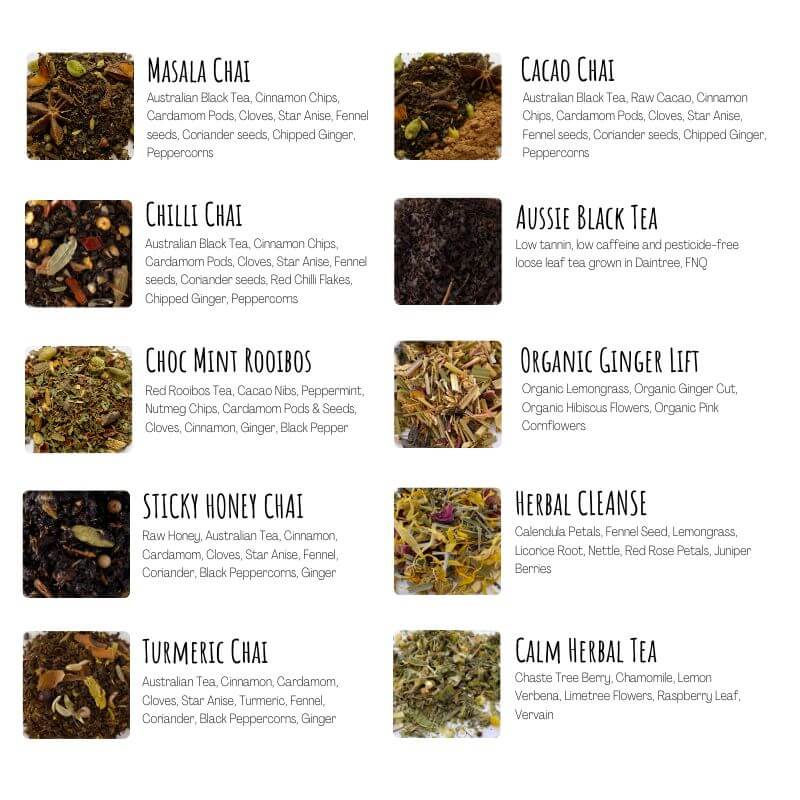 Beautiful pack, honey butter balm
My pack once again was absolutely perfect, delivery was so quick, and my honey butter balm is the beat
I bought this as a birthday present for my boyfriend and he loved it :)
Great Gift
Bought this as a Xmas present for a friend, she absolutely loved it
Honey & Tea Treats Gift Box with Honey Balm & Soap
Beautiful
Purchased as a gift and the recipient was overjoyed. Unfortunately opening it was via face time and the "you should smell this " comment was endless. Presentation as lovely and the card was a lovely extra. Only hitch was did not arrive for birthday but that was Aust Post delay. Thank you so much for your assistance. Will definitely be ordering again. :+1::heart:️
Beautiful pack, honey butter balm
My pack once again was absolutely perfect, delivery was so quick, and my honey butter balm is the beat
I bought this as a birthday present for my boyfriend and he loved it :)
Great Gift
Bought this as a Xmas present for a friend, she absolutely loved it
Honey & Tea Treats Gift Box with Honey Balm & Soap
Beautiful
Purchased as a gift and the recipient was overjoyed. Unfortunately opening it was via face time and the "you should smell this " comment was endless. Presentation as lovely and the card was a lovely extra. Only hitch was did not arrive for birthday but that was Aust Post delay. Thank you so much for your assistance. Will definitely be ordering again. :+1::heart:️