Regular price
$0.00 USD
Sale price
$25.00 USD
Unit price
per
Sale
Sold out
Beeswax Wrap Pack: The DIY Eco-Friendly Solution to Food Storage!
Are you looking for a fun and eco-friendly DIY project that you can enjoy with your family? Look no further than our DIY Beeswax Wrap packs!
Our Beeswax Wrap Packs are perfect for any who's passionate about preserving the environment, reducing household waste, and living a more sustainable lifestyle.
This pack includes:

150g pre-mixed beeswax (enough to make 3 large sandwich-sized wraps
2 x 25cm sample pieces of cotton fabric (great for practising!) 
Bamboo knife
Easy-to-follow instructions for both the oven and ironing method 
Material not included. See here for material suggestions.

The benefits of making and using beeswax wraps:
Environmentally-friendly: By using our DIY Beeswax Wrap packs, you're helping to reduce your carbon footprint and reduce the use of single-use plastic wrap. Our wraps are reusable and can last up to a year when properly cared for.
Safe and Natural: Our beeswax wrap packs are made with food-safe ingredients, including pure Australian beeswax, organic coconut oil, and jojoba oil. You can feel good about using our wraps to store your food and keep it fresh.
Great for Adults and Kids: Our beeswax wrap packs are perfect for adults and kids alike. It's a great way to teach your children about the importance of sustainability and a fun and educational project to enjoy together.
Locally-made: Our beeswax wrap packs are made here in our farm studio with love and care using fresh beeswax sourced from our apiary and other local beekeepers. 
Easy-to-Follow Instructions: Our packs come with easy-to-follow instructions to create your beeswax wraps. It's a fun and easy project that can be completed in no time.
By choosing to make and use beeswax wraps, you're making a positive impact on the environment and reducing your household waste.  So why wait? Order your kit today and start wrapping!
You can find out more about making, using, and caring for your Beeswax Wraps by reading our blog Discover Beeswax Wraps - Your Ultimate FAQ Guide.
Weight/Dimensions/Ingredients

Ingredients: Australian Beeswax, Jojoba oil, Organic Coconut Oil

A note about resins: For those who may have allergies or concerns about food safety issues with certain resins, our wrap mix is a great option as it is completely resin-free

FABRIC:

For the best results, we recommend using medium density fabric. Quilting fabric is a great choice as it comes in a variety of beautiful colours and patterns.

You can also use any clean, repurposed fabric made from natural fibers.
Shipping & Returns

Shipping: 

FREE shipping Australia wide on retail orders over $75.00
$9.90 Standard Shipping Rate
Express shipping available 
We strive to dispatch all orders within 24 hours, however during busy times it may take up to 48 hours.  
We use Australia Post for all deliveries
Most orders are delivered within 2-5 business days, although orders to NT, WA and remote areas may take longer.  You can get an estimate here.
All stock is made, stored and sent from Collombatti, NSW 2440

You can read our full shipping policy here.

International orders:

Shipping is calculated at checkout.  VAT, taxes or duties are the responsibility of the purchaser.  

Easy Returns:

30 Day returns 
30 Day Money back guarentee 

More details can be found here.
Share
View full details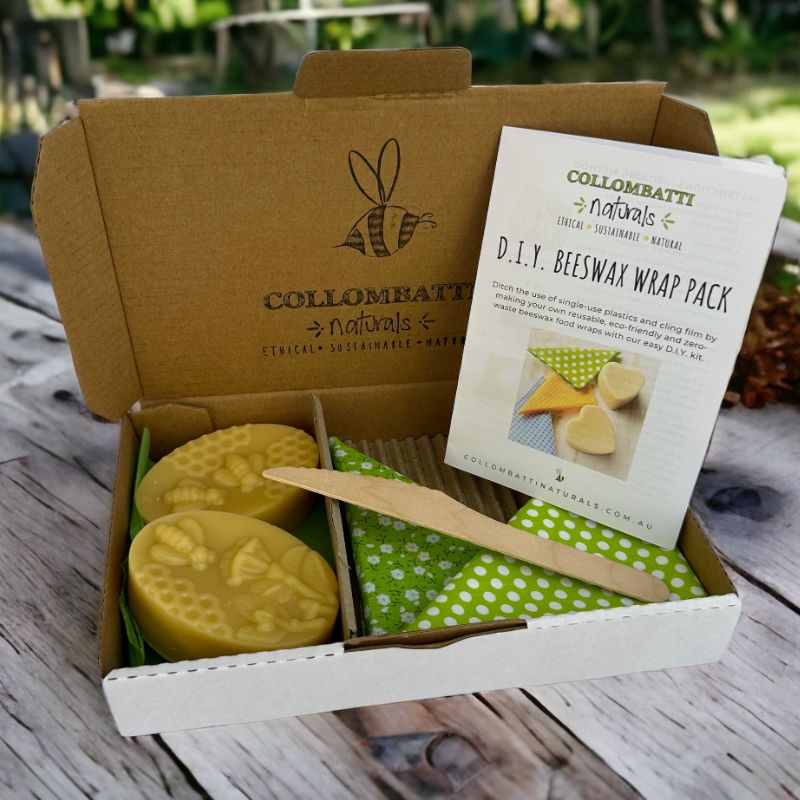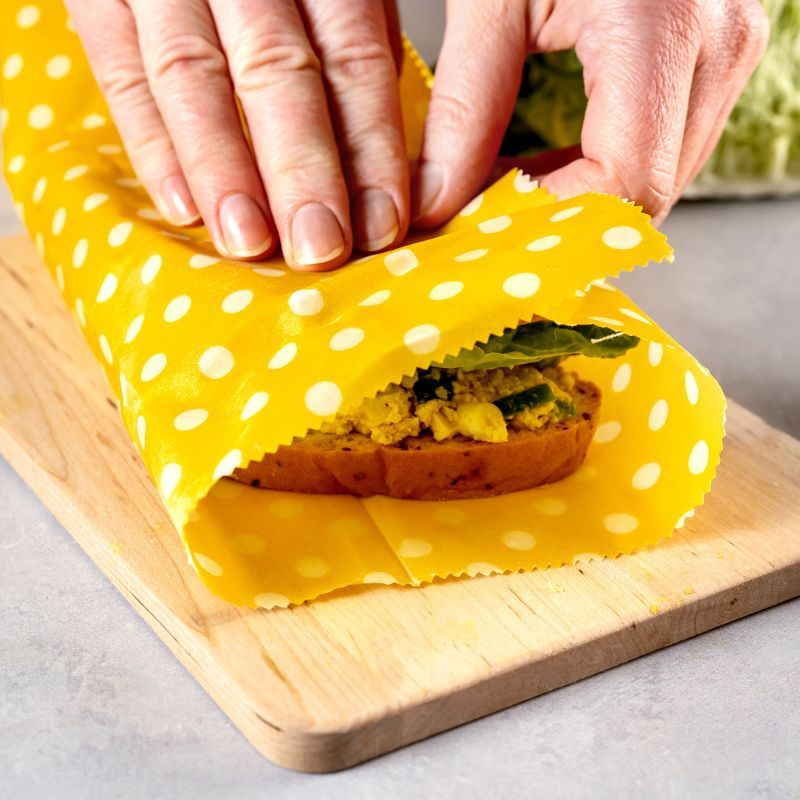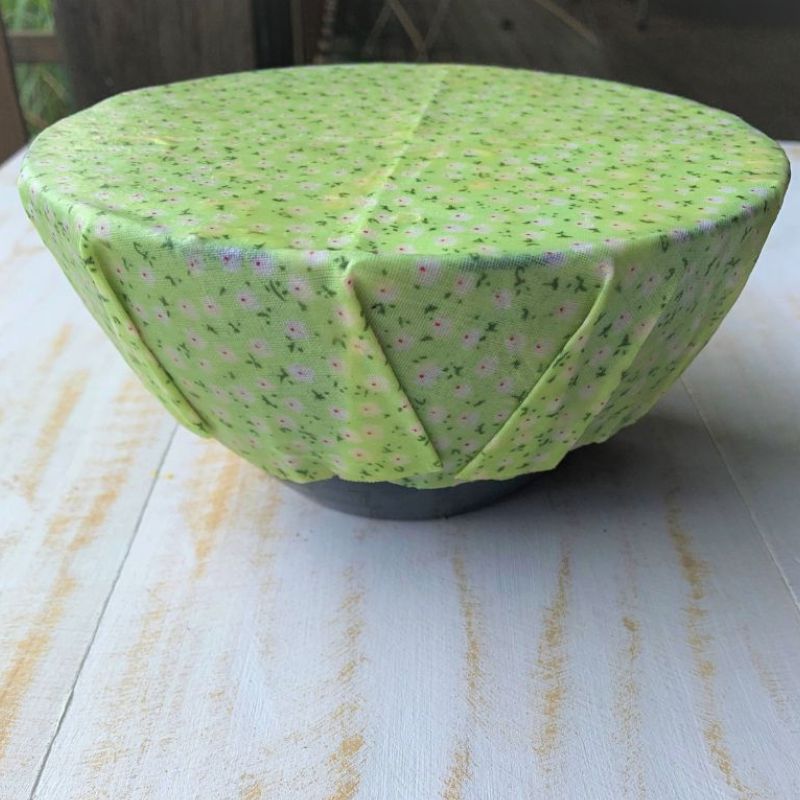 Lovely gift
Gave this to my niece as a gift. It arrived beautifully packaged, ready to be gifted. Think we'll have great fun making the wraps together.
Excellent product and the kids love it.
Great
The package was well done and the instructions were excellent
DIY bees wax kit
Absolutely awesome. The kids loved it 😊
Beeswax Wrap Blocks - for DIY Food Wraps
Lovely gift
Gave this to my niece as a gift. It arrived beautifully packaged, ready to be gifted. Think we'll have great fun making the wraps together.
Excellent product and the kids love it.
Great
The package was well done and the instructions were excellent
DIY bees wax kit
Absolutely awesome. The kids loved it 😊
Beeswax Wrap Blocks - for DIY Food Wraps